Do you have a teen who loves to tinker? Are they always pulling things apart? Building and creating? Perhaps they are a budding engineer? Here are gift ideas for teens who love to tinker!
Disclaimer: This post contains affiliate links
As the holidays draw near I've realized that my son is no longer interested in toys. He's past the age where a day at the toy store could finish off my shopping list. I've spent many hours curating a list of unique and special gift ideas for teens that love to tinker, make and create. From aspiring blacksmiths to artists to engineers. I have a little something for everyone.
Aspiring Electrical Engineer
We are big fans of Creation Crate. It's a fantastic subscription box program that teaches circuitry by working with breadboards, jumper wires, resisters and more. The best part is that each box builds on the knowledge taught in the previous box. My tween loves doing these boxes with my help, but teens and adults would find this box program a wonderful challenge they can do themselves.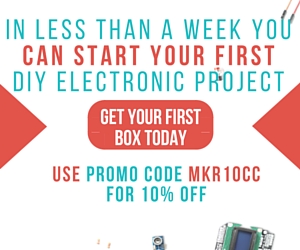 Another program I'm really excited about is littleBits. They have some amazing build kits and they are getting great reviews. Our local library makerspace has these kits and the tweens and teens LOVE tinkering with them. littleBits is definitely on our list this year.
 littleBits Rule Your Room Kit
 Star Wars Droid Inventor Kit
 littleBits Electronics Base Kit
 Gizmos & Gadgets Kit, 2nd Edition
We love electrical engineering and have so many more great ideas for young electrical engineers.
 Makey Makey – An Invention Kit for Everyone
 Snap Circuits Extreme SC-750 Electronics Discovery Kit
 Squishy Circuits Deluxe Kit
 Cubelets TWELVE robot blocks
Aspiring Blacksmith
For the aspiring blacksmith and Forged in Fire fan, this series of books is an essential library for all blacksmiths. As blacksmiths ourselves we hear constantly from parents of tween and teens that their kids are all about blacksmithing and dream about being on the hit show Forged in Fire. Stoke those dreams with these books, and let's keep these ancient arts alive!
 The Art of Blacksmithing
 The Backyard Blacksmith: Traditional Techniques for the Modern Smith (Backyard Series)
 The Complete Modern Blacksmith
 A Blacksmithing Primer: A Course in Basic and Intermediate Blacksmithing
For even more ideas and suggestions for kids that love blacksmithing check out this article So You Want To Be A Blacksmith.
Another, very teen friendly, activity for metal lovers and aspiring metal artists, is to try metal stamping. It's all the metal fun without the fire. We've chatted here about metal stamping from making hand stamped gifts to creating tags for all the important stuff in your life. Metal stamping is a fantastic project for teens who love to tinker and hammer! Buying a starter kit to get your teen stamping is a fantastic gift idea. Get all the details here.
Aspiring Film Maker
My son loves to create films. Wait, that may not be entirely true. He is OBSESSED! This child never wants to put his camera down. He is constantly coming up with new film ideas, scenes, costuming, etc. This year he has been self teaching himself Adobe Premiere. He is so passionate about film making it is hard to keep up with him. Building sets, planning scenes, shooting with his friends, editing them together. For my tinkering tween, this is his favourite way to spend the day. There are lots of different tools and gifts I could get him, from stop motion to film editing tools. I've picked a few of his recommendations for you here.
 Sony Handycam HDR-CX405 1080p HD Video Camera Camcorder with 64GB Card + Hard Case + LED Light + Battery & Charger + Tripod + Kit
 Adobe Premiere Pro CC | Prepaid 12 Month Subscription (Download)
 Adobe Premiere Keyboard – USB PC & Mac
 In the Blink of an Eye: A Perspective on Film Editing, 2nd Edition
 Blackmagic Pocket Cinema Mirrorless Camera, Rode Video Mic GO, SanDisk 64GB Extreme Memory Card, DSLR Camera Bag, Professional Video Grip, Replacement Battery, Battery Charger and Accessory Bundle
 GoPro HERO5 Black
 Holy Stone F181 RC Quadcopter Drone with HD Camera RTF 4 Channel 2.4GHz 6-Gyro with Altitude Hold Function,Headless Mode and One Key Return Home, Color Black
 Making Movies
In addition to the tools, a big thing for my son is having the books and resources to continue learning his craft. I've put together a film makers resource library for him that you can check out.

Aspiring Techies

Do you have a teen that would rather create their own Minecraft Mod than play the game? Do they like tinkering with code or dream of creating their own app? The world of programming and coding is wide open for our youth and encouraging them to learn this new second language will only empower them in their future professional careers.
 Sphero SPRK+ STEAM Educational Robot
 Youth Digital 3D Game Development 1 – Online Course for MAC/PC
 Youth Digital Mod Design 1 – Online Course for MAC/PC
 Youth Digital Server Design 1 – Online Course for MAC/PC
 Samsung Gear VR w/Controller – Latest Edition – US Version with Warranty
Aspiring Mechanical Engineer

From cars to robots to machines, mechanical engineers build some of the most amazing things. These gifts will help your teen fine tune those mechanical skills as they tinker their way to some complex and functional creations.
 LEGO MINDSTORMS EV3 31313 Robot Kit for Kids
 Trends UK Haynes Build Your Own V8 Engine
 Airfix A42509 Engineer Combustion Engine Real Working Model Kit
 Build Your Own Internal Combustion Engine
Aspiring Designer and Architects
Let's face it, if a tween or teen is an aspiring artist they probably already have clear ideas of what mediums they prefer, which paints they love, and what tools they want. But why not take their art to a new dimension and surprise them with a 3D Pen or 3D printer? Imagine all the new dimensions they could create!
 AIO Robotics Full-Metal Premium 3D Printing Pen for 3D Modeling, Education, PLA Filament Support, bright OLED-Display
 Soyan Standard 3D Printing Pen for Kids, With ABS Filament Sample and Drawing templates (Gray)
 FlashForge 3D Printers, New Model: Finder
 Monoprice Select Mini 3D Printer with Heated Build Plate, Includes Micro SD Card and Sample PLA Filament – 115365
The Teen Who Loves To Tinker
Still stuck for ideas? Head down to your local tool store and load up! Teens who love to tinker also love their tools. A great gift idea is to provide them with a variety of tools to aide them on their tinkering adventures. Build A Tinker Tool Kit or a Circuit Tinkering Set. Then watch their imaginations and creativity soar!

Think outside the box! Why not grab them a copy of my co-authored book STEAM Kids Christmas and use the handy shopping list to buy them all the supplies they need to work through all the awesome STEAM activities

MORE GIFT IDEAS FROM STEAM POWERED FAMILY